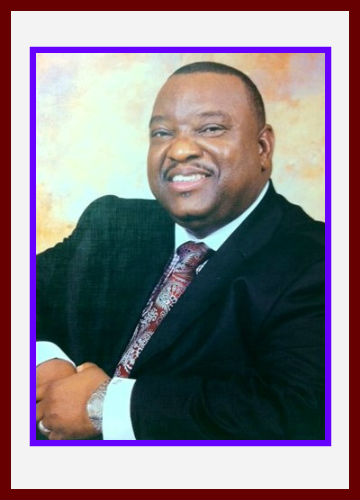 A Message from our Centennial Pastor
Dr. Marvin S. Hall, Sr.
We greet you in the name of our Lord and Risen Savior. Thank you for visiting us virtually. We embrace you with the love of Jesus Christ. But we have now entered uncertain times which have changed the dynamics of our worship experience.

The COVID19 Pandemic has created a crisis nationally and internationally. It has impacted how we live, travel, and worship. Greater St. Luke being a House of Worship, as well as our sister churches of all faiths, have had to shift the way worship, funerals, weddings, and other assemblies hare held. It has not been an easy decision that I've had to make as pastor to insure the safety and well being of our church family. While we understand that this might not be the decision you'd like to hear, it is one that the greatest weight of responsibility must be measured.

For that reason, we are streaming live on our website and Facebook Live social media platforms. We are offering social distancing worship for those who desire to be in attendance during the live streaming. Please understand that should you decide to come, you must pass our strict screening processes. Our medical team will meet you and screen you according to CDC and Jackson-Madison County Health Department guidelines. Please do not be offended if you do not meet the criteria for entrance into the sanctuary. You are welcome to sit in the parking lot and listen to our servies via transmitter on any given Sunday

We strongly encourage you to continue to join us for our Virtual Worship on Sundays at 10 a.m. and Wednesdays at 6:30 p.m. for Virtual Bible Study.

God bless each of you and may His Favor be upon you.