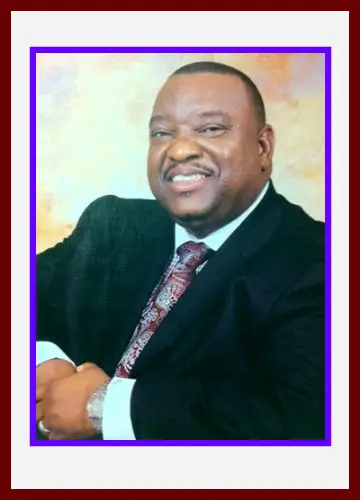 A Message from our Pastor
Dr. Marvin S. Hall, Sr.
We greet you in the name of our Lord and Risen Savior. This past year has been a time of adjustment in the way we lived, traveled, and worshipped. And just when we thought we were about to round the curve on this pandemic, we began to experience a resurgence with new Covid variates.

Greater St. Luke being a House of Worship, as well as some of our sister churches of all faiths, have once again had to shift the way worship, funerals, weddings, and other assemblies are held in order to insure the safety and well being of our church family.

With the aggressive efforts of our national leaders, a vaccine campaign was implemented and a vast portion of our citizens received the vaccine. We believe members of our church family have also been the recipient of the vaccine. But we are also aware that there is still a percentage who have not taken advantage of the vaccine.

We have opened our church to in-person worship with the requirement for social distance seating still in effect. Even though the mask mandate has been lifted in the state, we are still requirig the wearing of a mask when inside any of our facilities.

Because we care, we encourage you to practice your due deligence of wearing your mask should you so desire, washing your hands, and social distancing whenever and wherever possible.

We go stream live on our website and Facebook Live social media platforms, but also look forward to you joining us for in-person Sunday School, Bible Study, and Worship Celebration.

We will closely monitor reports by the Regional Health Department, the mayor's office, and West Tennessee Healthcare as they impact our community. Should we feel the risk outweighs benefit of in-person worship, we will excercise caution and adjust accordingly.

God bless each of you and may His Favor continue to be upon you.