Pastor's Statement on the Pandemic
NOTIFICATION OF CHANGE IN WORSHIP
In light of the COVID19 Pandemic and the directives handed down by the CDC, The govenor of the State of Tennessee, and the mayors of the City of Jackson and Madison County, TN, worship service at our church will be limited in in the sanctury to the pastor and the essential support teams (administrative, praise, security and media). While we regret that this will inconvenience your in-sanctuary worship experience, we invite you to join us for live streaming on this website. All scheduled events and activities are suspended until further notice to include Sunday, in-person Bible study, youth ministry, rehearsals, and meetings whereas more than 10 people will be gathered.

Givelify is available on this website for sewing your seed. Look for the Giving Opportunity page. You can also down the Givelify app to your smart phone or other devices. If you'd like to drop your offering at the church, a member of our team will be available to assist you, however accessibility to the building will be restricted. Another seed opportunity is CashApp: $GSL117.

It is our priority to do all that we can do be in compliance with the mandates and to protect the health and well being of our church family. Continue to follow the guidelines and practices found on the CDC website so that when this is over, we can all come together again in a high praise worship celebration. Until that time, we pray God's blessing upon each of you, and be safe.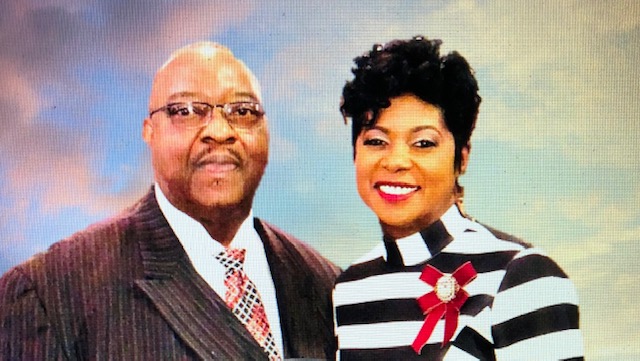 We greet you in the name of our Lord a
nd Risen Savior.
We pray
this

web ministry will inspire you while at the same time allow
you to find out
about who we are and what we are doing to help build the Kingdom of God and edify the body of Christ. We embrace you with the love of Jesus Christ and offer you an open invitation worship with us.
Dr. Marvin

& Lady Patricia Hall


2020: The Year of Spiritual Collaboration
"Focusing on aligning our unique gifts and resources for God's Divine Purpose."

Hebrews 10:24-25 (NIV) – "And let us consider how to stir up one another to love and good works, not neglecting to meet together, as is the habit of some, but encouraging one another, and all the more as you see the day drawing near."