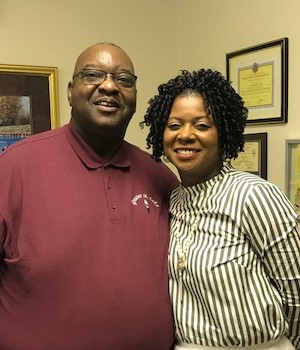 We greet you in the name of our Lord a
nd Risen Savior. Thank you for visiting our
w
ebsite. We pray
this

w
eb ministry will inspire you while at the same time provide an
opportunity fo
r you to find out
about who we are
and what we are doing to help build the Kingdom of God and edify the body of Christ. We embrace you with the love of Jesus Christ and offer an open invitation that if you desire to worship with us, you are truly welcome.
Rev. Dr. Marvin

& Lady Patricia Hall
2017: The Year of Transition: Envisioning The Future

"Putting aside those distractions that hinder
prayer, planning, perspective, and perseverance
by bringing the focus back to God."

Scripture Reference:
"I am saying this for your benefit, not to place restrictions on you.
I want you to do whatever will help you serve the Lord best,
with as few distractions as possible."
I Corinthians 7:35 (NLT)