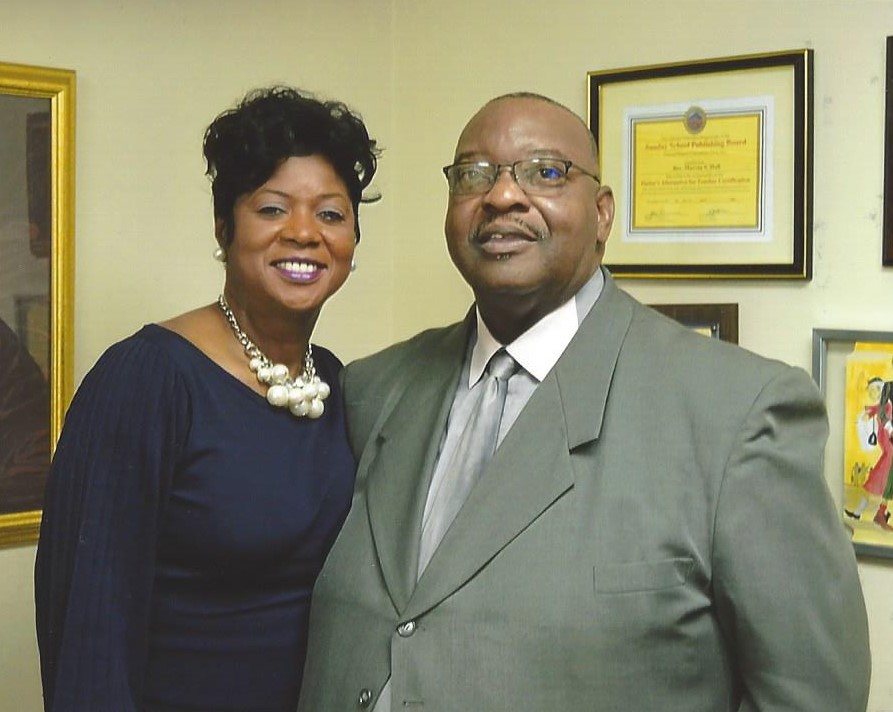 We greet you in the name of our Lord a
nd Risen Savior. Thank you for visiting our
w
ebsite. We pray
this

w
eb ministry will inspire you while at the same time provide an
opportunity fo
r you to find out
about who we are
and what we are doing to help build the Kingdom of God and edify the body of Christ. We embrace you with the love of Jesus Christ and offer an open invitation that if you desire to worship with us, you are truly welcome.
Rev. Dr. Marvin

& Lady Patricia Hall
2018: The Year of Transformation:
Returning to True Christian Character

"Redefining our lifestyle to be more than church goers or members.
To engage in ministry, resist conflict, learn forgiveness, show love, and strengthen unity
by transforming our character to be more Christ-like and Christ-centered."

Scripture Reference:
"Since God chose you to be the holy people He loves,
you must clothe yourselves with tenderhearted mercy,
kindness, humility, gentleness, and patience.
Make allowances for each other's faults, and forgive anyone who offends you.
Remember, the Lord forgave you, so you must forgive others.
Above all, clothes yourselves with love,
which binds us all together in perfect harmony.
And let the peace that comes from Christ rule in your hearts.
For as members of one body, you are called to live in peace.
And always be thankful."
Colossians 3:12-15 (NLT)