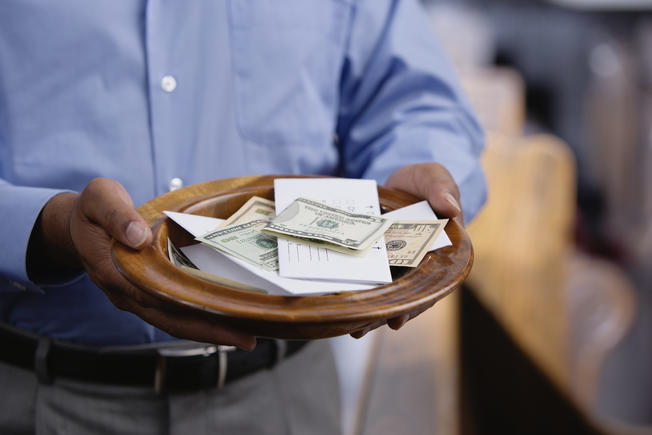 YOUR OPPORTUNITY TO GIVE
Matthew 6:24 reads: "No one can serve two masters. Either you will hate the one and love the other, or you will be devoted to the one and despise the other. You cannot serve both God and money."

Sowing a seed offering into ministry allows us to demonstrate that God is more important to us than material things. We recognize that your life can be busy between paying bills, running errands, seeing about the kids, or remembering important dates. Giving just might slip your mind or get pushed to the background.

Forgot to go to the bank? Don't have the correct change? Out of checks? None of that has to hold you back from your giving. You can be obedient by giving online. There is no organization with more power and potential to change the world than the local church. Feel free to take advantage of your giving through our Givelify app above. You can also go online and download the app from your app store to your device and have it at hand. It's free and convenient 24 hours a day

When giving, don't forget your Tithe:
Malachi 3:8-10 New International Version (NIV) says… "Will a mere mortal rob God? Yet you rob me. But you ask, 'How are we robbing you?' In tithes and offerings. You are under a curse—your whole nation—because you are robbing me. Bring the whole tithe into the storehouse, that there may be food in my house. Test me in this," says the Lord Almighty, "and see if I will not throw open the floodgates of heaven and pour out so much blessing that there will not be room enough to store it.

Through our giving, lives are changes—ours and those to whom we give. Greater St. Luke is appreciative of your generosity. We're honored that you desire to sew into this ministry. By doing so, we honor your giving with faithful stewardship, Christian business practice, and institutional accountability that is above reproach as we are a 501(c) 3 organization that's registered with the Internal Revenue Service as well as the Tennessee Department of Revenue as a tax-exempt non-profit organization.
TAX INFORMATION:
Members and guests desiring to have your financial donation counted on your 2019 taxes, you have two options:

Option #1: If you used the Givelify app, you can instantly get your end-of-the-year information.
Option #2: If you would like to physically receive a donation confirmation, you may use the following procedure:

You may also obtain your information by contacting us:
Attention: Church Clerk
Greater St. Luke Baptist Church
117 Wallace Road
Jackson, TN 38301